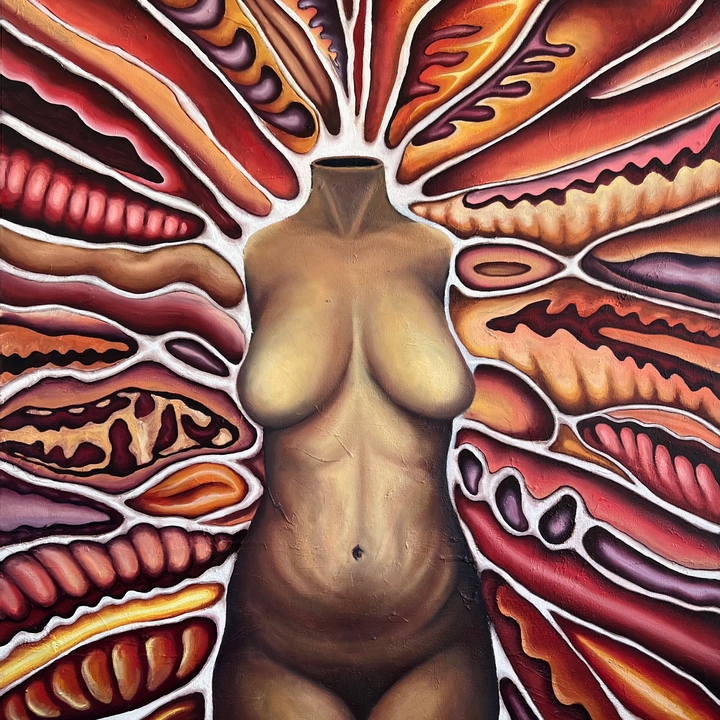 Feminine | Milena Nikolovska
December's show features artist Milena Nikolovska and her show titled "Feminine".

The ideas that surround my work are those of femininity, Mother Nature and how we are all connected in this world. I was recently traveling, and when I was on the plane I could see the clouds from above. It was the most beautiful experience and it made me feel more than just human, it made me feel like I was a part of everything around me. That's what inspires me the most; looking into the sky, day or night, and wondering what is up there and what we are supposed to be doing down here. I love to analyze the clouds, see the shapes that they make, and how they contrast with the blue sky. That is a work of art on its own!
This is a showcase of my work as a growing artist as I portray the beauty in this big blue world we all call home.
Contact: @milenanikolovska_art