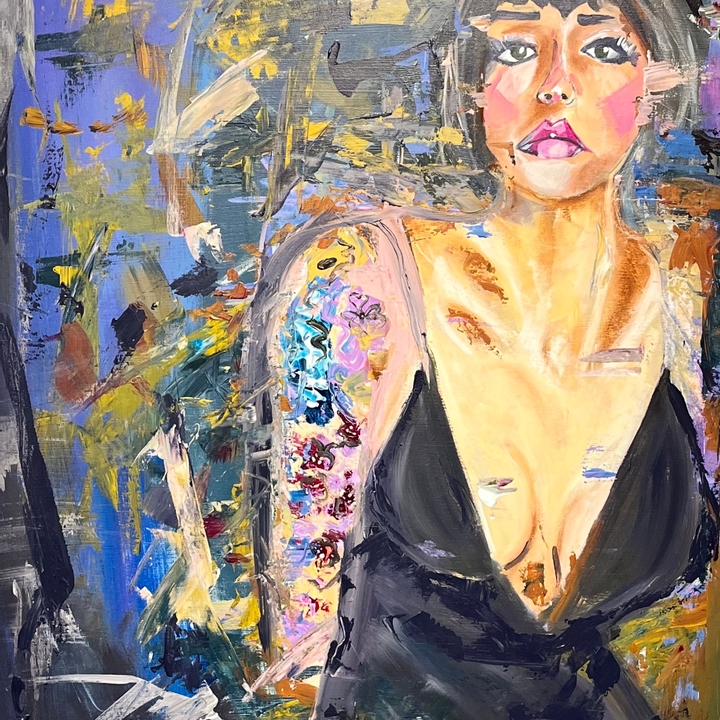 Andy Manes Solo Show
Andy "Catfish" Manes has been hard at work creating beautiful paintings and drawings for the past few years, and he is now ready to show it off! Stop by to purchase your next original piece to hang in your home. While you're here, enjoy some food, booze and music on us! Friday, February 3rd 2023

Winds of Change | Artwork by Vicky Shaffer White & Andy J. Mosure
Our opening reception will be on March 3rd, 2023 from 5-9pm. Celebrate the beginning of Spring with us!
Event Details
Calling All Artists!
OUR PLANET ROCKS | A Celebration of Rocks
Lost Dog Gallery is hosting an Earth Day inspired show on April 7th 2023 from 5-9pm.
Our planet, Earth, is full of energy, life, growth and beauty. When we stop to soak in our surroundings, we always tend to find things that excite us. Buildings, trees, animals, art, other people; the list can go on. Rocks are everywhere and a part of almost everything. More than we even notice. It does not always support life and growth, but at the same time, is a major player in the growth of human kind. We want to create an exhibit that celebrates a massive piece of our planet: Rocks.
We are looking for artists that want to take this explorative journey with us by creating art that celebrates the uniqueness of each rock. Rocks create art themselves, from statues to buildings, so we want the artists to find a unique way to depict "rocks". Remember, we want to celebrate these hunks as best we can, so have fun with it! The more creative of a risk, the more fun!
Art must be dropped off on April 2 from 12-2pm. There will be a $10 submission fee to help supply the food and beverages for the night show. Please limit your submissions to 2 per artists. If you are planning on submitting three-dimensional art, send us an email before drop-off day so we can plan accordingly.
For questions or concerns, please email us at lostdogg[email protected]. Or find us on Instagram and send us a message!
@lostdoggallery
View the Event
Studio Spaces Available!
We have studio spaces open for rent. Prices range from $200-$300 a month. Contact us to learn more.
Contact