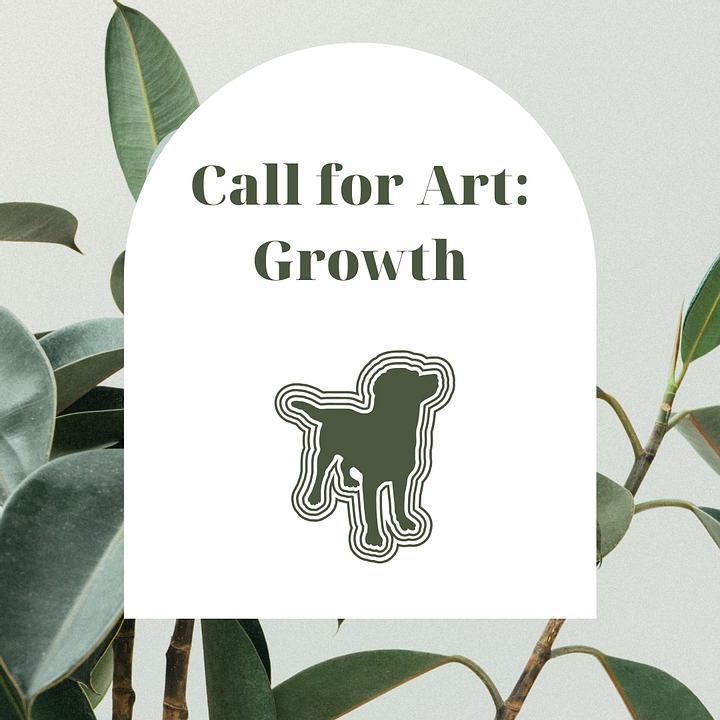 Lost Dog Gallery in Indianapolis is looking for submission to its first juried group show of 2022. The theme is growth. There are many different ways to interpret the word growth and we want to see them all!
Who may apply: Any artist living in the Midwest (Illinois, Indiana, Iowa, Kansas, Michigan, Minnesota, Missouri, Nebraska, North Dakota, Ohio, South Dakota, Wisconsin). Any accepted work must be transported to and from the gallery at the artist's expense.
What will be accepted:
2D and 3D artworks that fit the theme of Growth.

Installation pieces are also welcome- we just ask for details like dimensions, and how to install be very precise and easy to understand.

There are no size requirements for this show. Any extra large pieces just need to be able to fit through our standard sized front door. If you are concerned that your extra large piece might not fit, email Claire at [email protected] for exact dimensions. She will be happy to help!

Artwork must have been created in the last three years.

Please do not submit artwork that was created for an assignment. We want to see your ideas as an artist! Not what your teacher told you to make.
Timeline: Call for art will close April 8th at midnight. Artists will be contacted about acceptance status by April 15th. Artwork must be dropped off to the gallery on Saturday, April 30th. More details about exact time will be given with acceptance email. If your artwork is being mailed, special arrangements will be made once accepted.
Cost to the artist: There is a $10 application fee to submit up to five pieces for consideration. Not everyone will be accepted. The $10 fee is not refundable if your artwork doesn't make the show. All applications will be viewed by our curators and potentially saved for future opportunities. If accepted into the show, Lost Dog Gallery takes a 20% commission on any work that sells. ALL ARTWORK MUST BE FOR SALE.
How to Apply: Application is a two step process. First, artists will fill out the following google forms submission. https://forms.gle/hBWcg68ce4nh7EAt5 Once the google form is received, you will get an email with instructions to either pay the $10 application fee via venmo or paypal. Your submission will only be considered if both the google form is filled out and your fee is paid by April 8th at midnight.