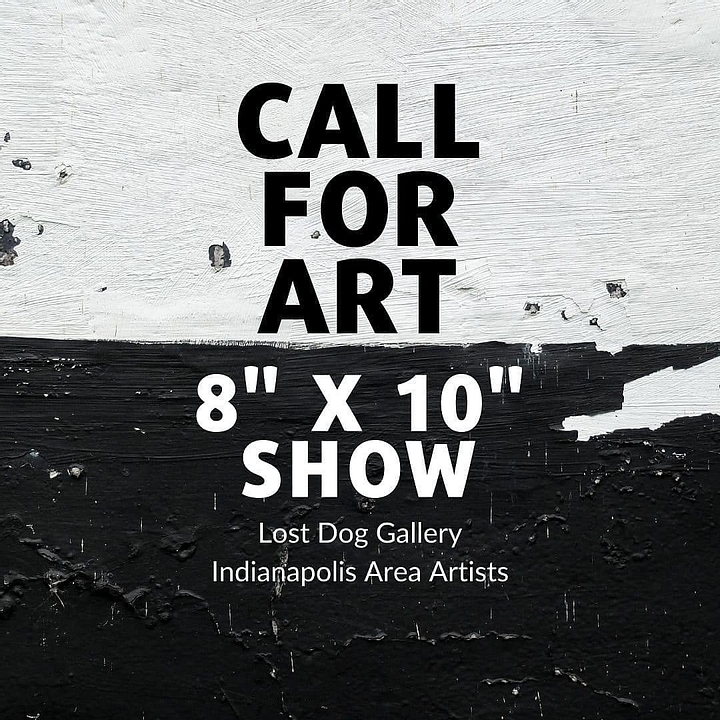 8"x10" Show
Calling all artists! Join us in our annual 8"x10" group show at Lost Dog Gallery. We want to fill the gallery with as many different artists and artworks as possible.

Who: Any Indianapolis-based artists (Marion and surrounding counties) 18+. This is not a juried show- everyone who wants in can participate! There is a $10 participation fee which will go towards refreshments for the show opening.
What: 1-3 artworks that measure 8 inches by 10 inches. This INCLUDES any framing of the art. This might mean that your artwork is smaller and is framed to be 8"x10". Artist are also responsible for bringing their own printed tags to accompany their artworks. Tag information should include title, artist name, media, price and the artist's social media/ website information.
When: Drop off your 1-3 artworks that measure 8"x10" on Monday, January 2nd between 3- 6pm. The show will open on January 6th for First Friday and be up for the month of January.
Where: Lost Dog Gallery 1040 E New York St.
Other Important Information: All work must be WIRED and able to be hung on the wall. Any artwork that is not in this condition will not be included in the show. All work MUST be for sale. Lost Dog Gallery takes 20% of any sold work, so keep this in mind as you price your pieces. The $10 participation fee is due when the artwork is dropped off on January 2nd. Cash or Venmo will be accepted.
Any questions should be emailed to Alli at [email protected]
Show Opens Friday 1/6/23 5:00-9:00pm
Show Closes 1/27/23 5:00-9:00pm
Artwork Pick Up Sunday 1/29/23 1:00-3:00pm